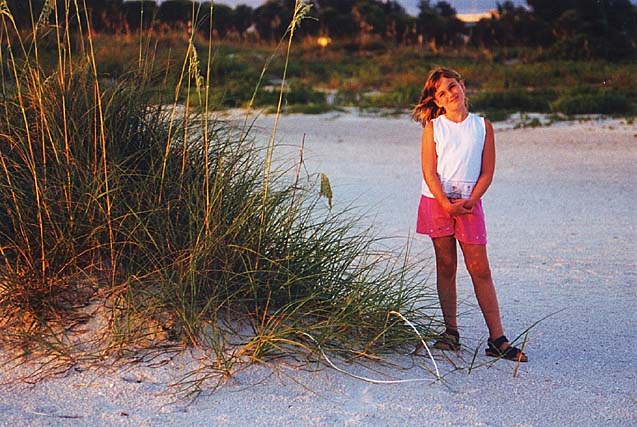 Madeline: A Blast from the Past
Here's Madeline on a trip to Florida from a few years back. This was taken as the sun was setting, and you can see the nice warm light on Madeline as well as the grass on the lower left of the frame.

Photo stuff: I believe this is a scan of a 35mm print from my old Pentax equipment. I'd like to re-scan the negative at some point as I'm sure I can improve on this version.


Dick's Pix (Dick Locke's Image Page)
Copyright © 2003 Dick Locke. All Rights Reserved. Send email if interested in using images found on this website.
You can reach me by e-mail at: Dick Locke <rlocke1@houston.rr.com> Click Here to email Dick.