Architecture - Images by Dick Locke
All images on this web site Copyright © 1998-2008, Dick Locke. All Rights Reserved. Contact and Image Use Information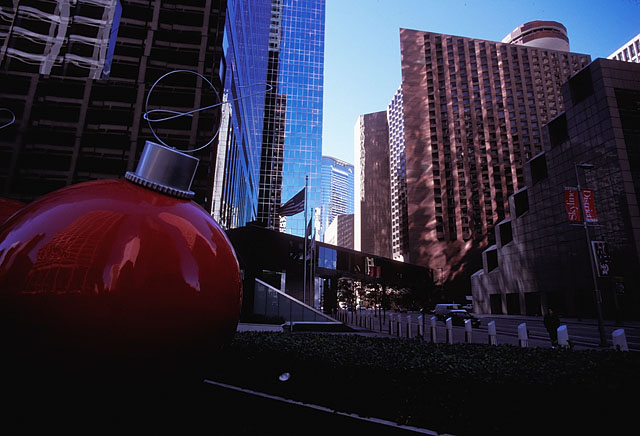 Louisiana Look
This photograph features a view looking south down Louisiana Street, during December 2003. The (old) Reliant building is on the left. Notice the interesting reflections on the Marriot hotel (right of center). The new Enron building is visible in the middle right. Nikon F2, Nikon 18mm lens, Fuji Velvia film.


Similar to above, but from across the street. You can see the Chevron Texaco Heritage Plaza on the right. Thumbnail only!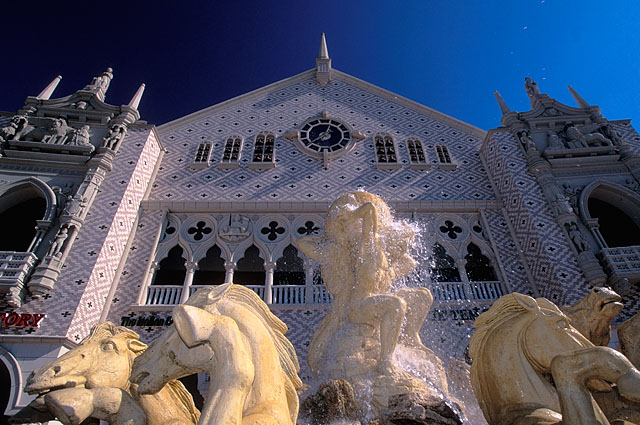 The images above are from the Portofino shopping center near our house. (Didn't have to go to Italy!) The fountain features Hercules and Atlas, according to a gentleman maintaining the fountain.
Architecture Images, Pictures, featuring downtown Houston
Downtown Houston, Under Construction!
Copyright © 2003, 2004 by Dick Locke. All Rights Reserved.
Image Use Information