The Woodlands College Park Basketball Pictures by Dick Locke
All images on this web page Copyright © 2008, Dick Locke. All Rights Reserved. Contact and Image Use Information
Here are some images of the 2007/2008 College Park basketball games. Garrett Constance, #13, is the son of our good friends. You'll see him in all the pictures! The team had a fine season, finally losing in Waco in the 4th round of the playoffs in 2008. See bottom of page for more.

Garrett Constance, #13, scores
Kirk Van Slyke, #33, is also a standout player, as is #23, Eddie Porter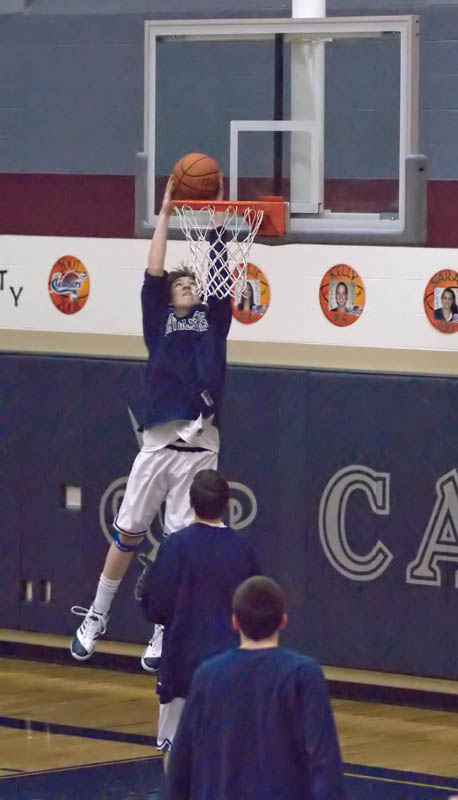 Warm-ups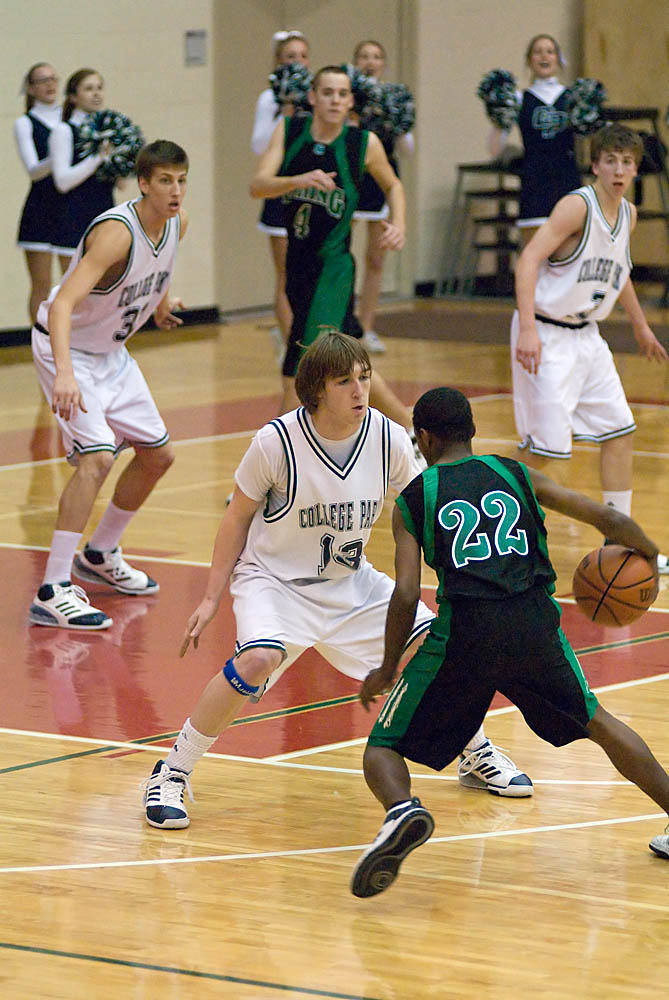 On D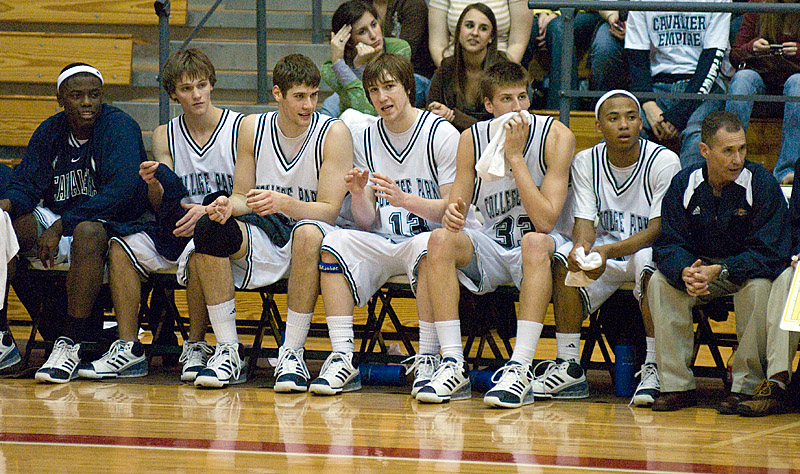 Starters got some bench time late in the game...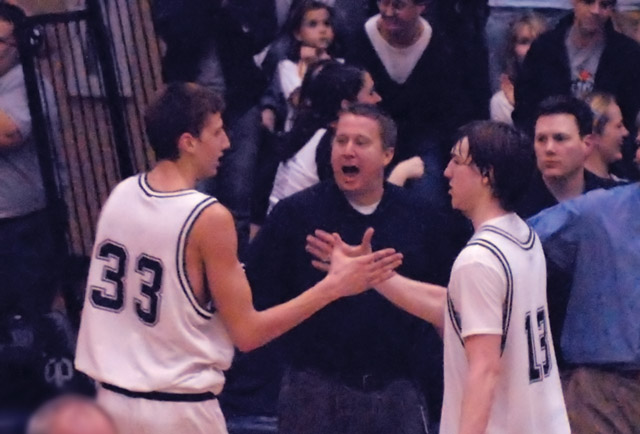 After a win
2008 Notes from coach McNeely:
Please help congratulate the following players who were selected
All-District by the coaches of 15-5A:

Most Outstanding Player of District 15-5A: Garrett Constance
1st Team All-District: Kirk Van Slyke
2nd Team All-District: Ryan Butts and JP Wells
Honorable Mention All-District: AJ Myres and Eddie Porter
Kirk Van Slyke was also a finalist for the McDonald's All-American Game
Photo Notes: Shots from the bleachers. Nikon D200 at ISO 3200, Nikon Nikkor 80-200mm f2.8 ED lens, usually at 80mm, f2.8, manual exposure set to 1/320s. Neat Image used to reduce the noise. The lighting is not photographer-friendly in these gyms, and the images have gone through color correction in Photoshop of varying effectiveness ;-)
An external link about taking basketball pictures is here.
Copyright © 2008 Dick Locke. All Rights Reserved.
Contact and Image Use Information