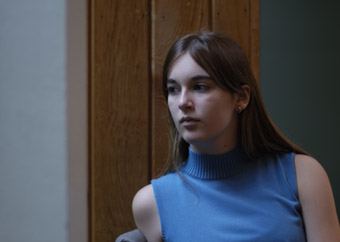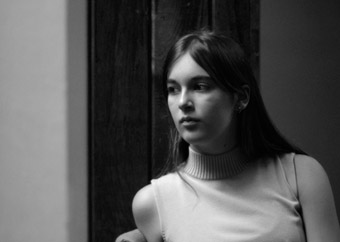 Left: raw image. Right: Blue light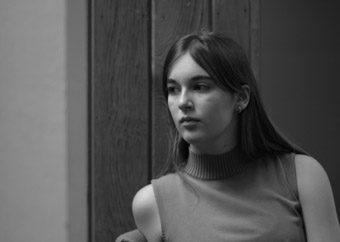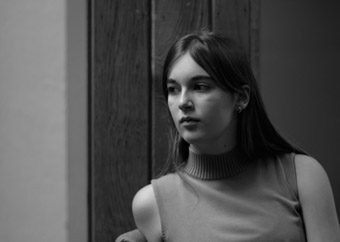 Left: Photoshop's conversion to grayscale Right: Green light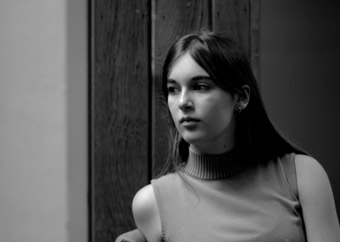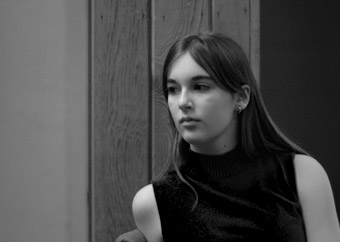 Left: My color mix Right: Red light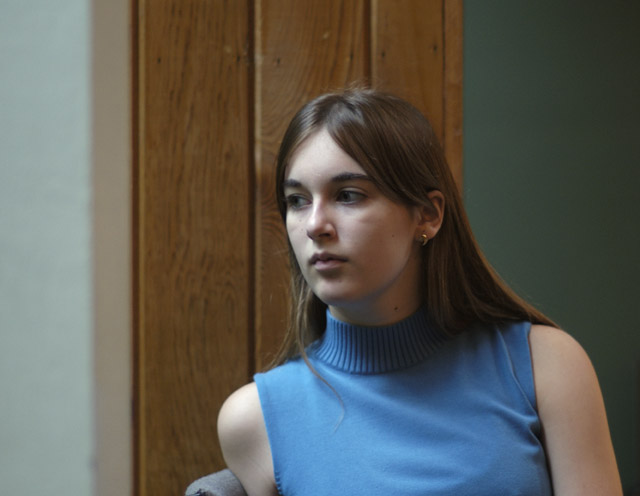 Above: My color corrected version.
This page shows variations on an image of Madeline. I thought the shot showed potential, but I didn't really like the color versions and decided to experiment with grayscale ("black and white.") It was interesting to see how the different color channels varied.
Image Date: Nikon D-100, Nikon 85mm f1.4 AIS lens @ f1.4, ambient light in church on a dark day.
Copyright © 2003 Dick Locke. All Rights Reserved.
Image Use Information