June 2002 Piano
Images from the practice & performance sessions of the 2002 ensemble. You can also check out the Corpus Christi pix. The old Madeline Music pix are here.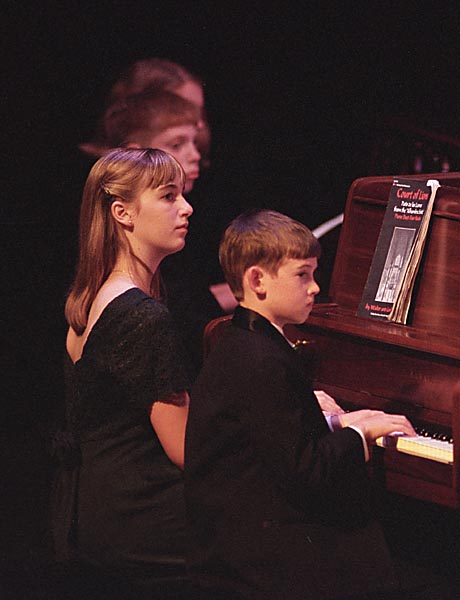 (Above) Madeline & Colin Pay Attention
Nikon N90s, Fuji 800 film, Nikon 300 f2.8 lens
Below: Additional Pix -
Olympus C-4040 digital camera unless otherwise noted.

Madeline & Colin in Practice Room
Corpus Christi

Practice, Montgomery College
300mm f2.8 lens, fuji 800 film, back of theater, monopod

Lexington
This was just outside the venue in Corpus Christi
I removed a bunch of images from this page to control my web space usage. Email me if you'd like a copy of anything that used to be here.
Copyright © 2002 Dick Locke. All Rights Reserved. Send email if interested in using images found on this website.
You can reach me by e-mail at: Dick Locke <rlocke1@houston.rr.com> Click Here to email Dick.