Corpus Christi
All text and images on this web page Copyright © 1998-2005, Dick Locke. All Rights Reserved. Contact and Image Use Information
Images from our trip to Corpus Christi in June, 2002. You may also like to see the piano ensemble pictures.


Click here for the flower pictures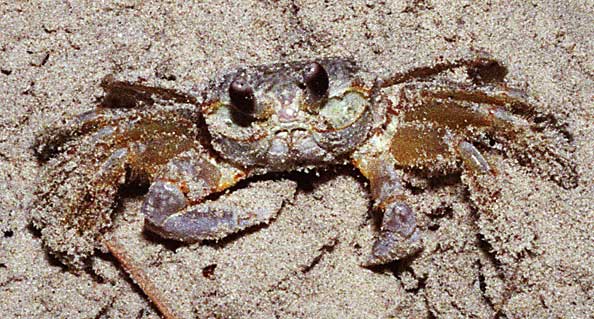 Above: Good Morning, Mr. Crab (click the crab for larger picture)
I caught this fellow my first morning out to the beach.
Below: Other photos Olympus C-4040 digital camera unless otherwise noted.

Madeline, Dad, Sandcastle
Madeline did the sandcastle!

Very Attractive Ladies
Madeline is being bad, and quite enjoying it, too.

Myself and my lovely wife
Just as the sun is setting, nice warm skin tones.

Mil & Sid

Madeline Races Gull
Happened to catch the gull & Madeline together
Copyright © 2002-5 Dick Locke. All Rights Reserved.
Contact and Image Use Information