All images on this web site Copyright © 1998-2004, Dick Locke. All Rights Reserved. Contact and Image Use Information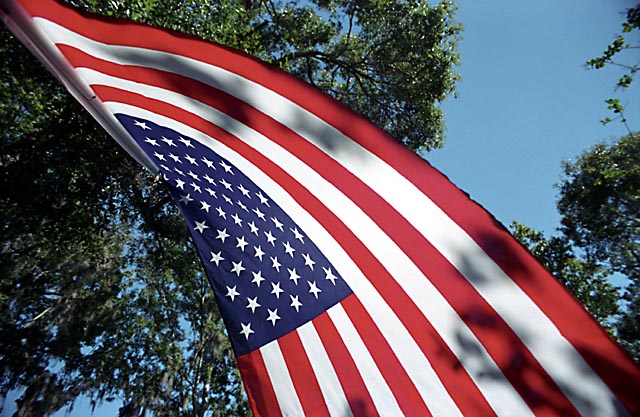 I shot this at my in-laws house in Lake Jackson, TX, shortly after 9/11/2001. In 10/2004 I agreed to allow Ian Rhett to use this image in his video called "(I didn't know I was) Unamerican".
This is a 21mm shot using a circular polarizer. It's a scan from cheap fuji SHQ 100 film from Target*. Straight-up scan on my Nikon Coolscan IV ED using Nikon software, cropped, autobalanced, and unsharp-masked in PS.
*Astronomy talk: this film was reported to be good for long-exposure piggyback astrophotos. Got some from Target with a late expiration date... Watch the expiration date when you're in Target ;-) Anyway, never tried it on Astrophotography.
Copyright © 1998-2003 Dick Locke. All Rights Reserved.
Contact and Image Use Information