Scenic Pictures: Jan 2005
High Over The Woodlands
All images on this web site Copyright © 2005 by Dick Locke. All Rights Reserved. Contact and Image Use Information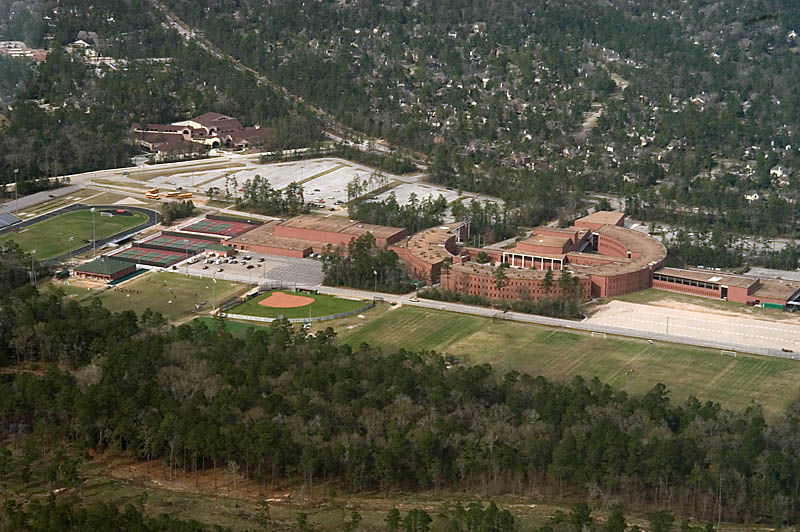 The Woodlands High School


Sylvan Forest, Our Neighborhood. Check out the tennis courts and Shadowlake Marshland Experience on the right. Our house is circled in Red on the left.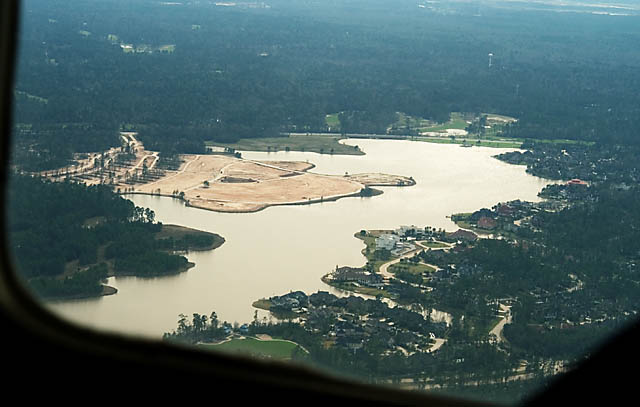 Lake Woodlands. Facing South, check out the new development underway.


Woodlands Pavilion & nearby shopping centers & construction.


Portofino Shopping Center and I-45.


Coming in for a landing and Lonestar Airport on the north end of Conroe. Note the Chemical/Wastewater plant in the bottom. It's the Huntsman Conroe Plant according to a friend who works there.
This images capture from an airplane piloted by our friend Bob Stabile. As you can see these shots offer a new and beautiful view of these landscapes. All shot with Nikon D100 DSLR and Nikon 24-85 f2.8-4 D lens through the airplane window. All the shots out of the camera were low-contrast and enhanced significantly in Photoshop.
Copyright © 2005 by Dick Locke. All Rights Reserved.
Contact and Image Use Information



Updated 8/28/12 and 10/12/13