OLD, from 4/18/03 Anole, Caterpillar, Spider
by Dick Locke
Copyright © 1998-2004, Dick Locke. All Rights Reserved. Contact and Image Use Information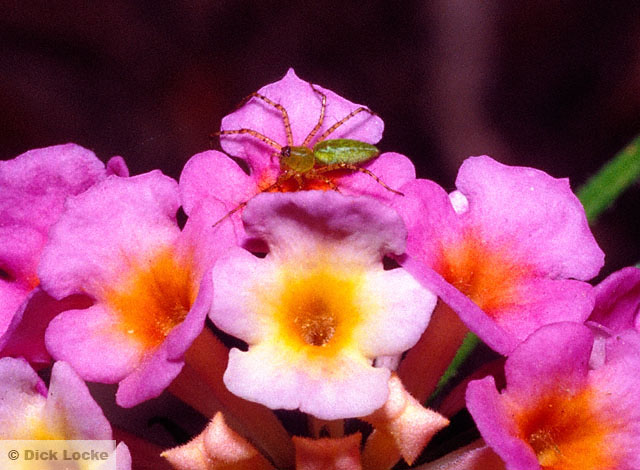 Translucent Green Spider on Flowers
N90s, Kodak E200 slide film, hand-held, flash.


More! Lizard & Bugs


See: Dick Locke's Spider Page!


Caterpillar under Rose
Tripod mounted Nikon N80, aperture priority, ~1s exposure, Kodak Gold 100 (print) film
Stuart Schwartz has identified this as the caterpillar for
Orgyia leucostigma
White-marked Tussock Moth
http://www.southernlepsoc.org/unknowns.html



Caterpillar Close-Up
(hand-held, flash N90s, Kodak E200 slide film)

Anole Striking a Pose

Thirsty Anole

This guy was out early in the morning drinking dew off the leaves.

One More Anole

Body shot.
All were taken in my in-laws' yard on the weekend of 4/12/03. I was out early before the dew evaporated.

Above Pix: all Nikon 105 f2.8 macro lens, hand-held flash, Aperture priority, f32, Kodak Gold 100 (print) film unless noted otherwise.

Barbara Miller's Caterpillars
Original Lizard & Bugs Page
Dick's Pix (Dick Locke's Image Page)
Copyright © 2002 Dick Locke. All Rights Reserved.
Contact and Image Use Information