Starry Nights B&B Star Trails - Plus Meteors
All images and text on this web page Copyright © 2006, Dick Locke. All Rights Reserved. Contact and Image Use Information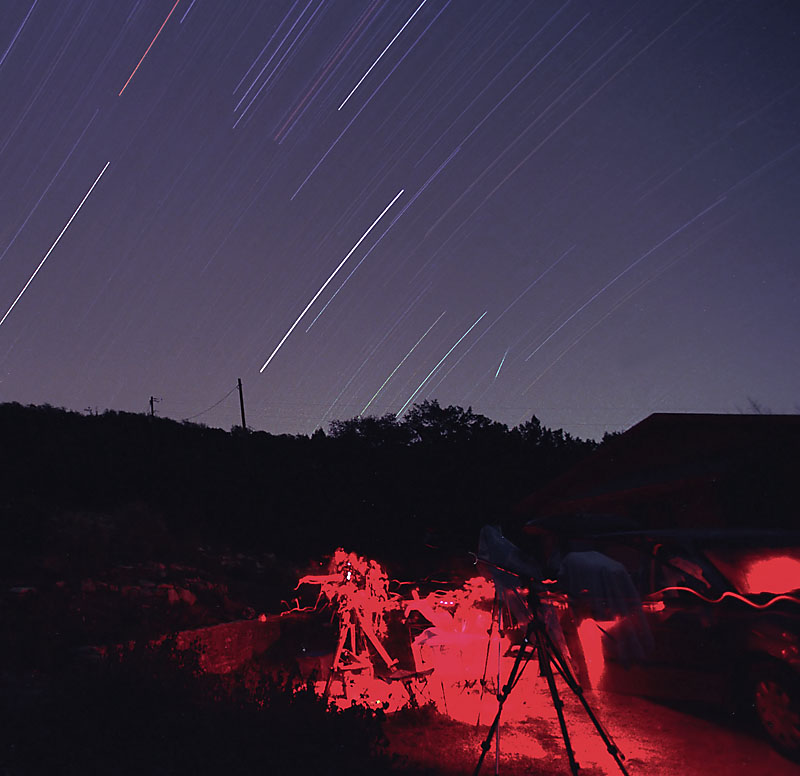 Star Trails Plus an Orionid (just right of Center - is that an Orionid or maybe a sporadic?)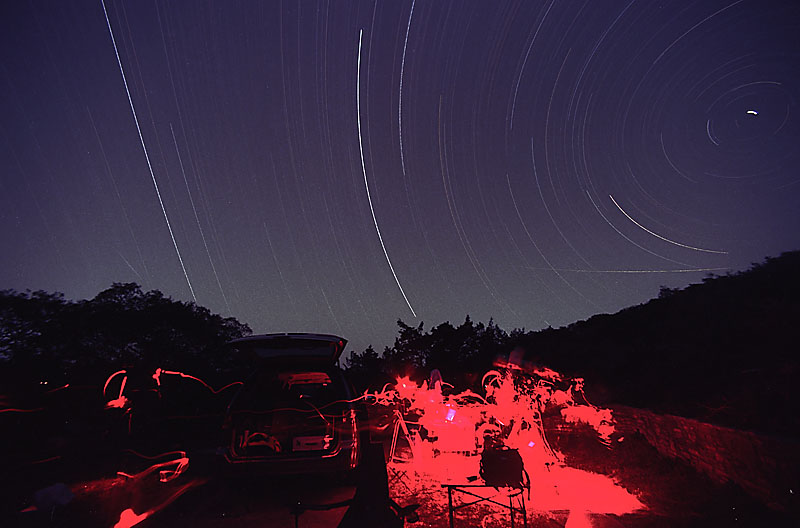 Star Trails Plus... (I believe that's a plane on the right, and an Orionid on the left just above the tree line, faint)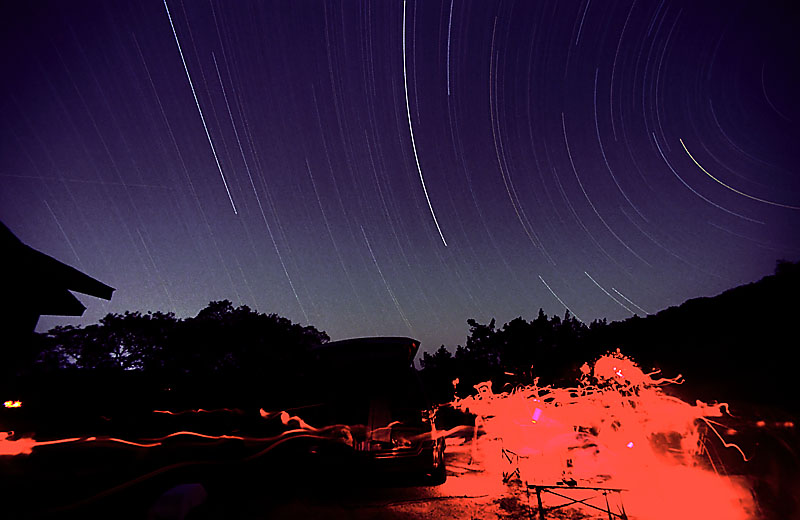 Star Trails Plus (Is that a plane or a sporadic meteor on the left center, faint?)
Notes: The top picture used a Nikon F2 camera and a Nikon 18mm AIS lens at f8. The others used a Nikon F3 camera and a 14mm Sigma lens at f8. Fuji SHQ 200 film, Nikon Coolscan 4 film scanner and lots of Photoshop.
Starry Nights October 19th and 20th 2006
Astronomy Pictures: Dick Locke's Astrophoto Gateway page....
Copyright © 2006 Dick Locke. All Rights Reserved.
Contact and Image Use Information