Starry Nights Astronomy Images: October, 2003
I had two nearly perfect nights on this short trip.

Cygnus - 40 minute + 32 minute exposure combined


Just Added: The Pleiades. Will add to this M45 - The Pleiades (new) stack when time permits.


Click here for the North American & Pelican Nebula 2-shot stack!


Pelican Nebula & surrounding area, single shot. (Click thumbnail for full image.) This is the full frame of the Tak FS-102 with reducer, resized to 800 pixels wide, minimal photoshopping. 40 min exposure, Kodak LE 400 film.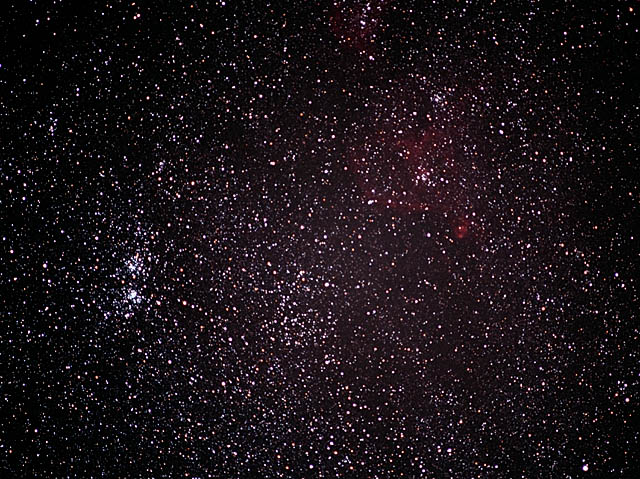 Above: Double Cluster area, and IC1805 (I think, haven't had time to check!) Nikon 180mm lens, f2.8, about 30 minutes on Kodak LE 400 film. Minimal processing in Photoshop
Click to Sun

to see the sunspot pix from this trip.
Oct. 2003 Starry Nights Fixed Tripod Astronomy Pictures, Images
Copyright © 2003, Dick Locke. All Rights Reserved.
Contact and Image Use Information