Sometimes it's hard to say what a picture is "of". So if it has a landscape with flowers, is mostly a landscape picture, a flower picture, or to you punt and say both?

2004 Dewy Bluebonnet
Nikon F3, Fuji Velvia 50 slide film, Nikon 50mm f2.8 macro lens at around f22, tripod, aperture priority auto exposure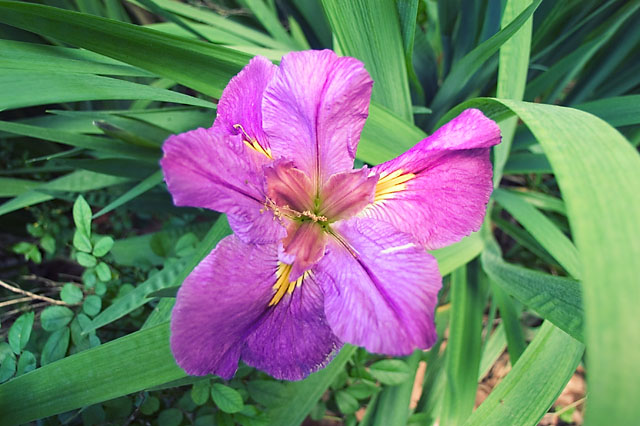 Above: The consensus is that this is an Iris.
Neighbor's yard, 14mm lens, Nikon D100. 1/60s, f4, no flash, hand-held.
A good link: Central Texas Gardening Page
Copyright © Dick Locke. All Rights Reserved.
Contact and Image Use Information