Spider Web Pictures
All images on this web site Copyright © 2011-2015 by Dick Locke. All Rights Reserved. Contact and Image Use Information
This is my spider web page. If you're looking for pictures of spiders check here.

Spider Web Water Droplets
Water droplets on spider web. Starry Nights B&B, April 2015. Handheld Nikon D750 camera, 105mm VR macro lens at f9, 1/500s at ISO 800, -0.3EV with spot metering.

Dewey Web
These dewy spider web pictures: Summer 2011 in Michigan.

The early morning sun provides some great light on this web.

These two images are 1/2 size on the web page; do "view image" in Firefox to see the HD-sized versions. The early morning sun lights up the dew drops clinging to this funnel spider's web. Nikon D200 camera, Nikon 18-200 Zoom, 8/2011, from Lansing Michigan, 1/125s at fn13, 200mm.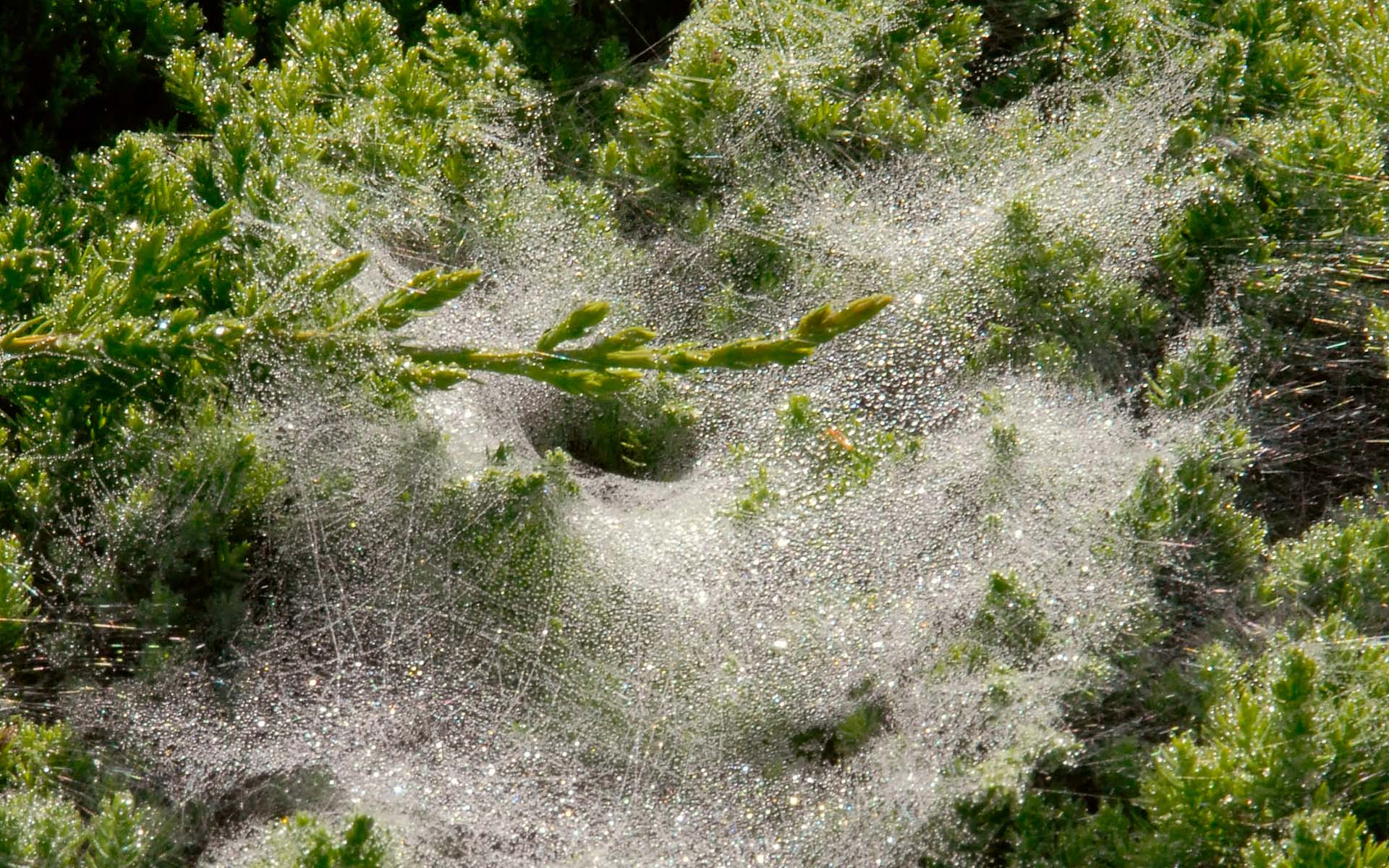 Colorful Dew
Colorful dew drops thanks to the sunlight and refraction!

A Funnel Spider (?)
Visual index to my spider pages:
Copyright © by Dick Locke. All Rights Reserved.
Contact and Image Use Information


after Sept 2011 update