Animal Photos by Dick Locke
Copyright © 1998-2016, Dick Locke. All Rights Reserved. Contact and Image Use Information


Gray Fox (Wimberley)

Local Wildlife


West Texas Wildlife


Bugs (featuring this Mantis)


Anoles & Bugs

Bees & Wasps

Birds

Butterfly Pictures


Bugs

Ladybugs & Aphids

Spider, Caterpillar

Nikon D100 Bee
see below

Snake Picture Page
Latest: Grasshoppers mating...

These two hopped onto the sheet I use under my telescope stuff at our astronomy club's observing site... Nikon 105 macro, f32, flash, Fuji Sensia.
Brazos Bend State Park Photos (gator, snake) Honey Bees! A hand-held macro shot taken a few hundred yards from my house, along the road. Vivitar 90mm macro on one of my Olympus OM bodies.
SnailZ (& Fly) (Snail close-up pictures)
Walking Sticks (Mating)

Anole Brunch

Robber Fly with prey
(scroll down on link)

Snakes!

Deer, Wild Turkey

Dragonfly and Damselfly Pictures

Frogs!

Texas Alligator Lizard, Gerrhonotus infernalis.
All images Copyright © by Dick Locke. All Rights Reserved.
Contact and Image Use Information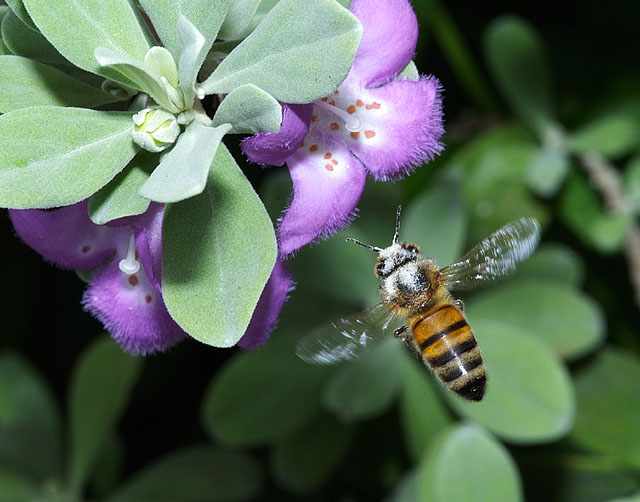 Pollen-Covered Bee
This bee was hovering, nearly stationary, in front of the purple flower (believed to be Purple Sage) for at least 45 seconds. Not quite sure what it was up to. Nikon 105 f2.8 Macro Lens at f22, Nikon SB-28 flash, Aperture priority, raw mode.



See my bee page.



Baby Fawn
(Isn't that redundant?) My parent's place in Michigan


Monitor Adjustment: you should be able to see 17 different shades in above. If you do not see differences at both ends of the wedge you should adjust your monitor and/or room lighting until you do. The images on this website are best viewed at 1024x768 or higher resolutions, with 32 bit color.
Copyright © Dick Locke. All Rights Reserved.
Contact and Image Use Information